Litters at Linamia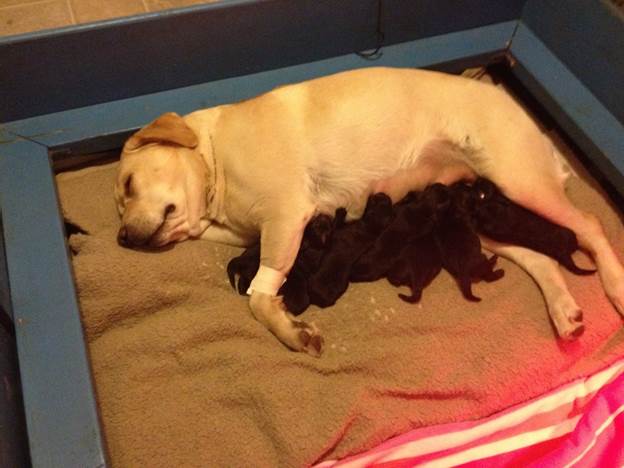 Photo is of a previous litter.
LITTER ANNOUNCEMENT!
Toastie was bred to MBIS MBISS GCh Kaltrav Caribbean Cruise JH (Calypso) who was the No. 1 Lab in USA in 2011. Toastie's puppies arrived on April 25. She had seven black males and one yellow male. We do have a couple of black males not spoken for yet so contact us if interested.
Inquiries welcome at: 920 748-3989 or stevensp@ripon.edu
Photos from previous litters (all pups are in their homes).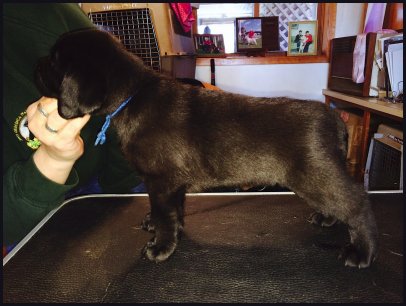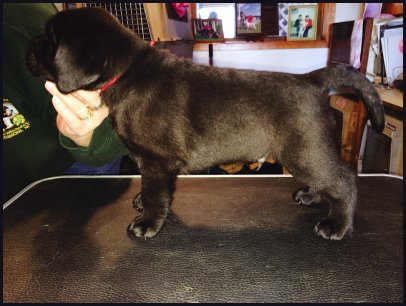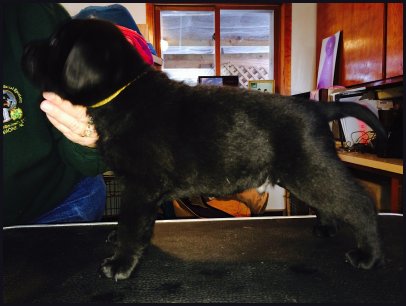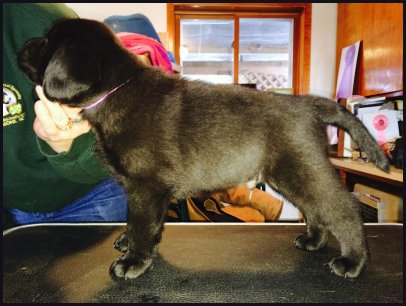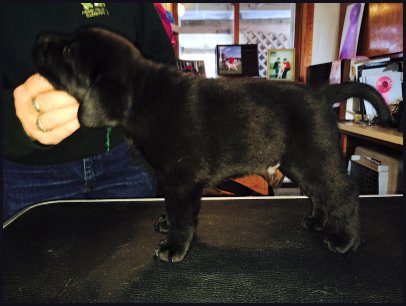 I breed only when I want something from the litter myself. Puppies are raised in the house and housebreaking is started by trips outside to pee and play. All appropriate health checks are done (OFA hips and elbows, ACVO vet eye checks on adults and puppies), and all pups are examined by a veterinarian. I offer a replacement pup if a genetic problem prevents your dog from fulfilling the purpose for which you bought it, and I will take back a dog that needs a new home at anytime during its life. I have shipped puppies anywhere from Connecticut to California. Puppies are sold on limited registration.
PLEASE NOTE: Due to changes in how the USDA defines puppy brokers, I must change my policy on shipment of puppies. Unless a recent ruling is repealed, anyone who has more than four breedable females of any species AND ships puppies will be considered a commercial puppy broker and must meet the criteria of the USDA for commercial producers. These criteria are impossible to meet if your dogs are house pets, as mine are. And it is hard to carry on a viable breeding program with only four females, as puppies who are still being evaluated and have not passed their tests for eyes ,hips, elbows, etc. count toward that total of four. The official reason for this ruling is that puppies have been misrepresented by people who sell online and customers have been sold puppies who are sick or not as they are described on the web. This may in fact be a problem, and anyone should avoid websites with large numbers of breeding females, no titles, and no health records. However, the real impetus comes from the animal rights people, who want to end all animal breeding. Be aware that your rights to procure puppies from reputable breeders are under attack!
Photos of Linamia puppies from past litters.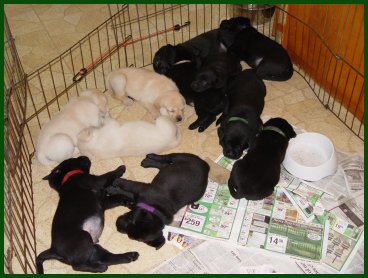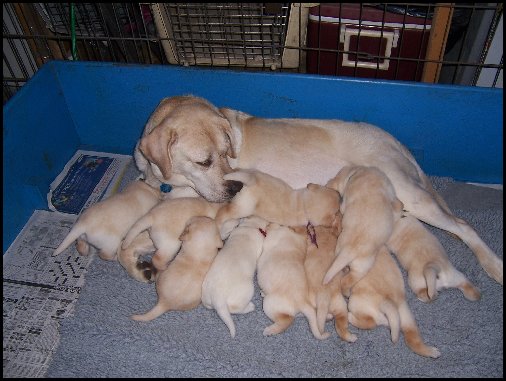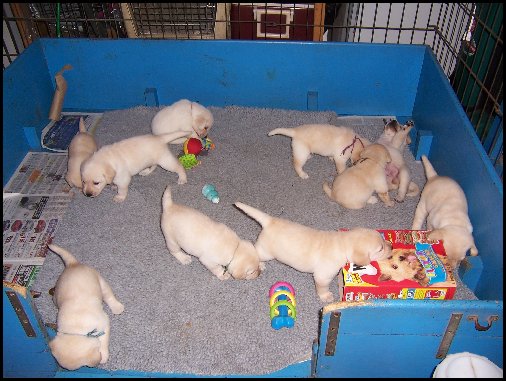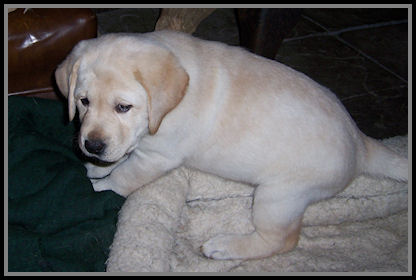 7 week old yellow male from a previous litter.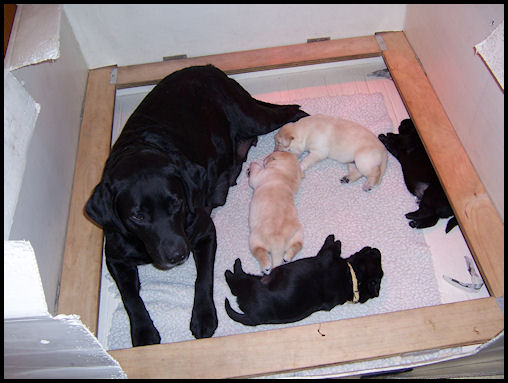 Celia's 2009 litter.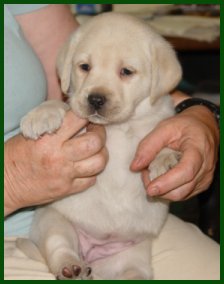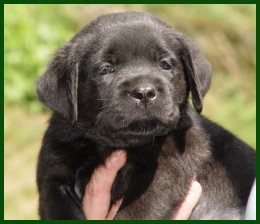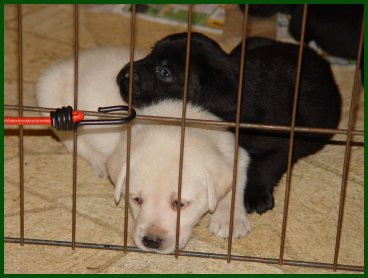 6 week old puppies by CH Waterbound Locke On Laddy MH X Chuckanut CC Memory Banks JH
To see what some of the puppies we have bred are doing now, please Click Here.
Inquiries welcome at: 920 748-3989 or stevensp@ripon.edu